Link to original post by Eric Ng
— JHL Biotech, a Taiwanese developer of cheaper alternatives to patent-protected biological drugs, is looking to raise US$250 million by re-listing on another stock exchange after taking its shares off the island's bourse last month.
Hong Kong has become an attractive option for the firm since an impending revamp of the rules will allow the listing of biotechnology firms that do not have a profit track-record from as soon as next month. The company needs to fund costly clinical trials for the cancer drugs it is developing.
"We want to raise US$250 million, which demands a market valuation of US$1 billion and we are not going to get that on the Taipei Exchange," said chief executive Racho Jordanov.
JHL Biotech, based in Zhubei, Hsinchu county, floated 3 per cent of its shares on the over-the-counter market operated by the Taipei Exchange in September 2015.
It did not raise any funds from the listing, since the shares were given to underwriters which sold them to public investors to pay for the listing expenses.
The company said in February that its shareholders had voted in favour of a voluntary delisting from the bourse just 29 months after the flotation.
"We think some other exchanges are going to be better for us. The Emerging Stock Market of the Taipei Exchange was too small for us to raise enough money to support our development," Jordanov said.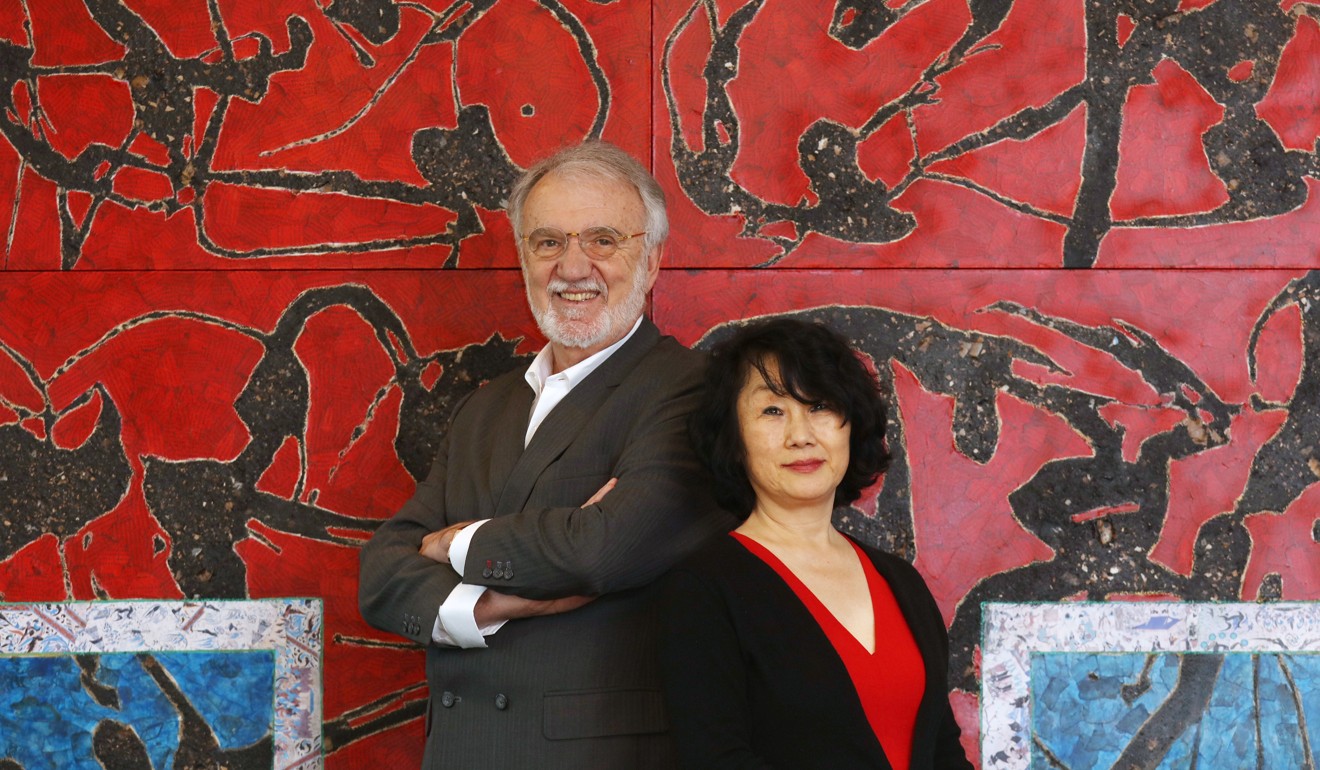 The so-called biosimilar drugs that JHL is developing cost US$100 million to US$200 million per product and take eight years or more to develop, compared to US$800 million and over a decade for original new drugs, according to JHL's annual report.
Biosimilar medicines must achieve the same or better safety and efficacy levels compared to the original biological drug, and can only be commercialised after the original's patent expires.
Biological drugs can comprise sugars, proteins, nucleic acids or cells and tissues, unlike conventional drugs made of pure chemicals that are much cheaper and less complicated to develop and replicate.
"Biologics are revolutionising medicine because they are safer than chemical molecules and they target the disease directly," Jordanov said.
Hong Kong overhauls city's stock listing rules to attract biotech firms, tech giants to raise capital
Rose Lin, co-founder and general manager of JHL, said the firm, which has some 240 employees, has raised US$215 million from private shares sales since it was set up in 2012.
Both Lin and Jordanov had worked at Genentech, a unit of Swiss health care giant Roche Group, for more than 20 years.
JHL has so far spent around US$155 million on developing drugs for various cancers, the construction of a plant in Hshinchu for pilot production and another in Wuhan, in the mainland, for large-scale manufacturing.
This set-up allows it to comply with mainland regulations that require commercialised products to be made at the same plant used to make materials for third-phase clinical trials – the last round before commercialisation can be approved.
Disappointing phase-three trial results reported by several Taiwan-listed biotech firms in the past few years have caused their share prices to plunge and damaged investors' confidence in the sector, Lin said.
"We have raised enough money to carry us through to the point where we have made five clinical trial applications with three phase-one trials under way in Europe, but we have big phase-three clinical trials coming up and we need to raise money from the capital markets that can support the growth of a successful company," Jordanov said.
Although JHL is also considering listing on New York's Nasdaq exchange, Jordanov said: "We are very excited about the opportunity to list in Hong Kong.
"Investors in this part of the world appreciate the development of biosimilars more than investors in the US market, because [in Asia] the government subsidises health care and biosimilars address exactly that need [to reduce drug costs]."
According to its latest available annual report, in April last year 12.9 per cent of JHL was owned by French drugs major Sanofi, 11.6 per cent by Biomark Capital whose largest shareholder is Russian nanotechnology investor Rusnanao, and 11.1 per cent by venture capital major Sequoia Capital.
JHL's net loss for the last six months of last year amounted to NT$520.7 million (US$17.9 million), on revenues of NT$136 million.